"2000" Card for Sale
Commemorative card for the 100 year anniversary
of the German Shepherd Dog.
Below you see the front of the card on the right,
and the back of the card on the left.
All cards are signed and numbered.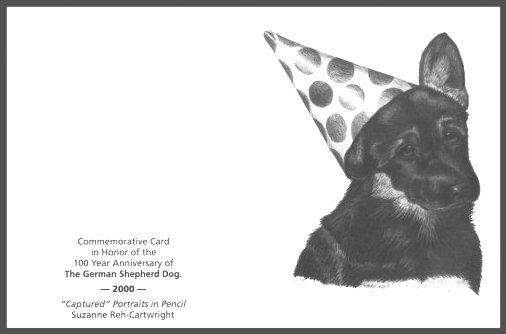 2000 Commemorative greeting cards
signed and numbered
are available for sale. $9.99 for a 6-pack
of cards with envelopes, including 2 signed
and numbered. All cards are
separately sealed in plastic envelopes
to protect them. All orders will
be shipped priority mail at $3.20.
Please e-mail me your order! Thanks :-)



Or write to me "snail mail" at:
Captured
4309 N Argonne
Spokane, Washington 99212
This is the official card for the GSDC Rescue Association.
German Shepherd Clubs
please get in touch with me for bulk amounts for your shows!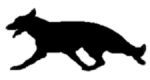 Copyright 1999, Suzanne Cartwright
All rights reserved