OFA GS-38450G80M
Echowoods Tassman, CD x Hunde Haus' Second Chance
Now will be a "13 Club Member" through
the GSDCA!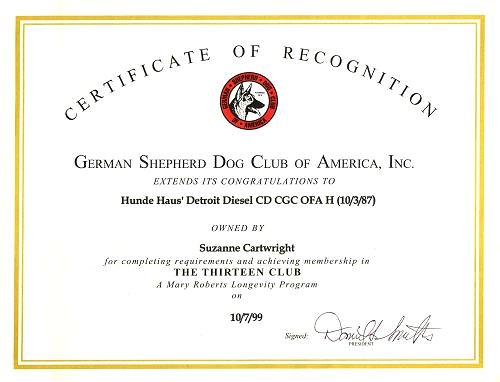 In the beginning........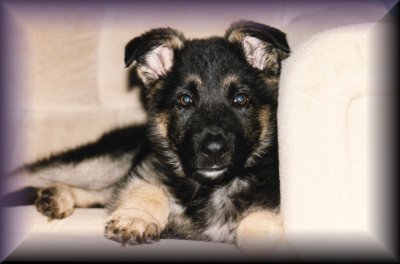 Diesel at 10 weeks of age.....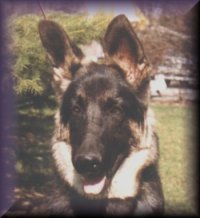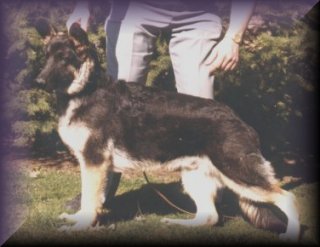 at 6 months of age.....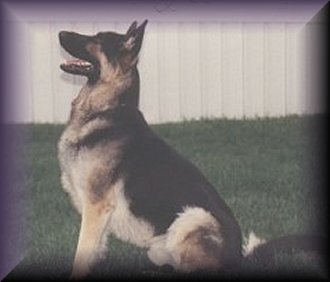 and then at 5 years of age

...and now...
at 12 years young! Pedigree:
Echowoods Tassman, CD
CH Echowoods Saratoga
Sel. Ch. Covy's Mazarati of Tucker Hill ROM OFA
Cobert's Sirocco of Windigail ROM
GV Ch. Covy's Rosemary of Tucker Hill ROM OFA
Echowoods Cashmere
CH Sregor's M.C.
Ch Echowood's Velvet of Lauron
CH Echowoods Tropicana
AM/CAN CH Covy Tucker Hills Finnegan ROM
Covy's Oregano of Tucker Hill ROM OFA
Covy's Fate of Tucker Hill
Echowoods Raquel of Lauron ROM
Can CH Rocket of Lauron
Co Co of Lauron
Hunde Haus Second Chance
Big Blazing Buffalo Blizzard
Sel CH Sequels Lonnie v Gussando ROM
Sel CH Kubistraums Kane ROM
Sequels Christmiss
Don Mars Amber II
CH Nocturnes Con Man
Nocturnes Enchantmen
Marshaland's Cameo
Sel CH Wellsprings Howard Johnson ROM
Sel CH Doppelt-Tays Hawkeye ROM
CH Ambers Flair ROM
Marshaland's Charmin
CH Donelhaus Kojak
Marshaland's Justakiss ROM

He has been such a love for us. My first purebred German Shepherd Dog, still going strong! He has made it to the 13 Club!
And he has so much life! This will never be the end......



Copyright © 1998, 1999 Suzanne Cartwright